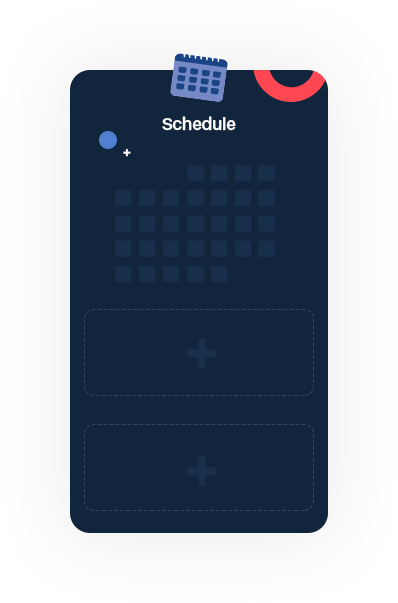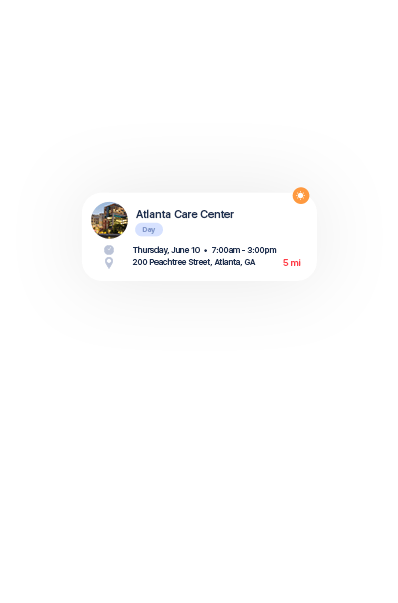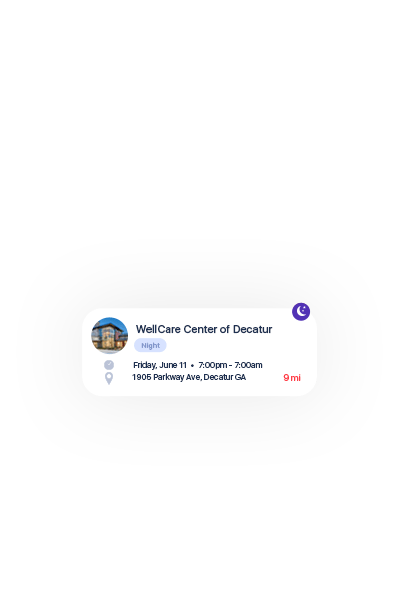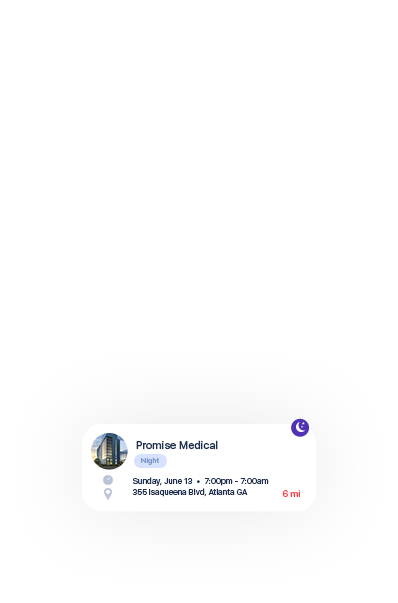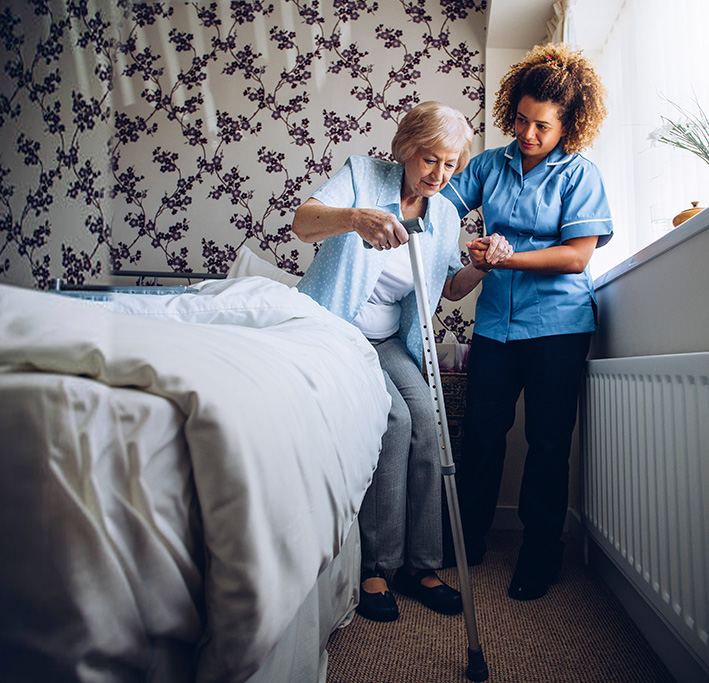 Join the Gale Family
Want to start getting paid daily?
If you're a healthcare professional searching for full-time work or simply looking to pick up extra shifts when you want, Gale helps you accomplish your goals. We work with a wide variety of facilities nationwide, so whether you're a nurse or a nurse aide, we're ready to connect you to hundreds of open shifts in your area - and pay you daily after every shift. Interested in travel or permanent placement options? We offer those, too.
The Gale App
It's your life and your career, so we designed our app to give you the control. The Gale App lets you set your own schedule, accept the shifts you want, store and manage your credentials, and get paid daily — all from your smartphone or tablet.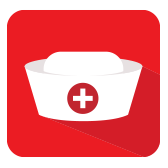 Set the availability that fits your lifestyle.
Be your own boss with the Gale App.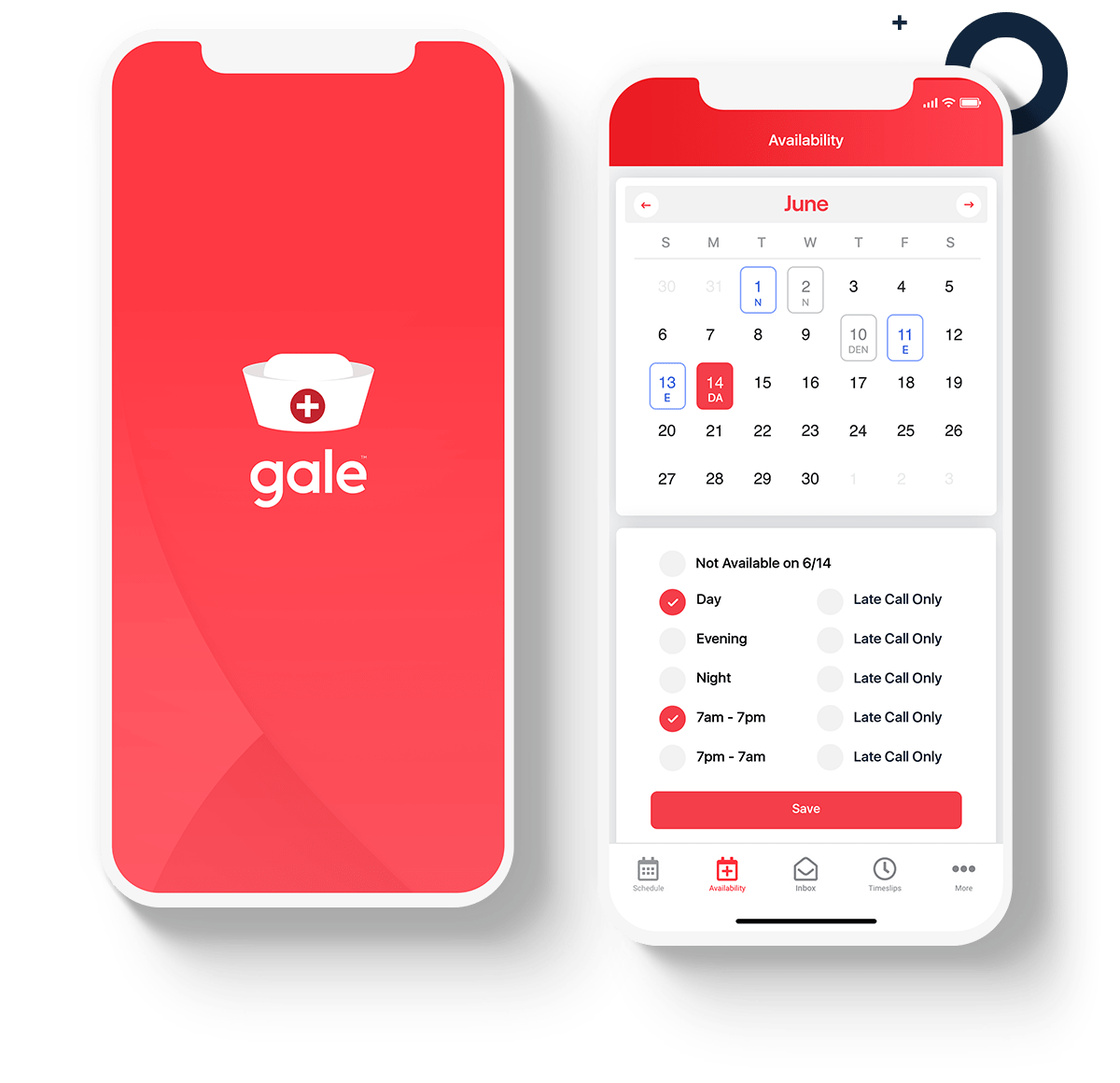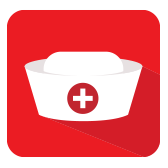 Accept shifts that fit your schedule.
Choose when and where you want to work.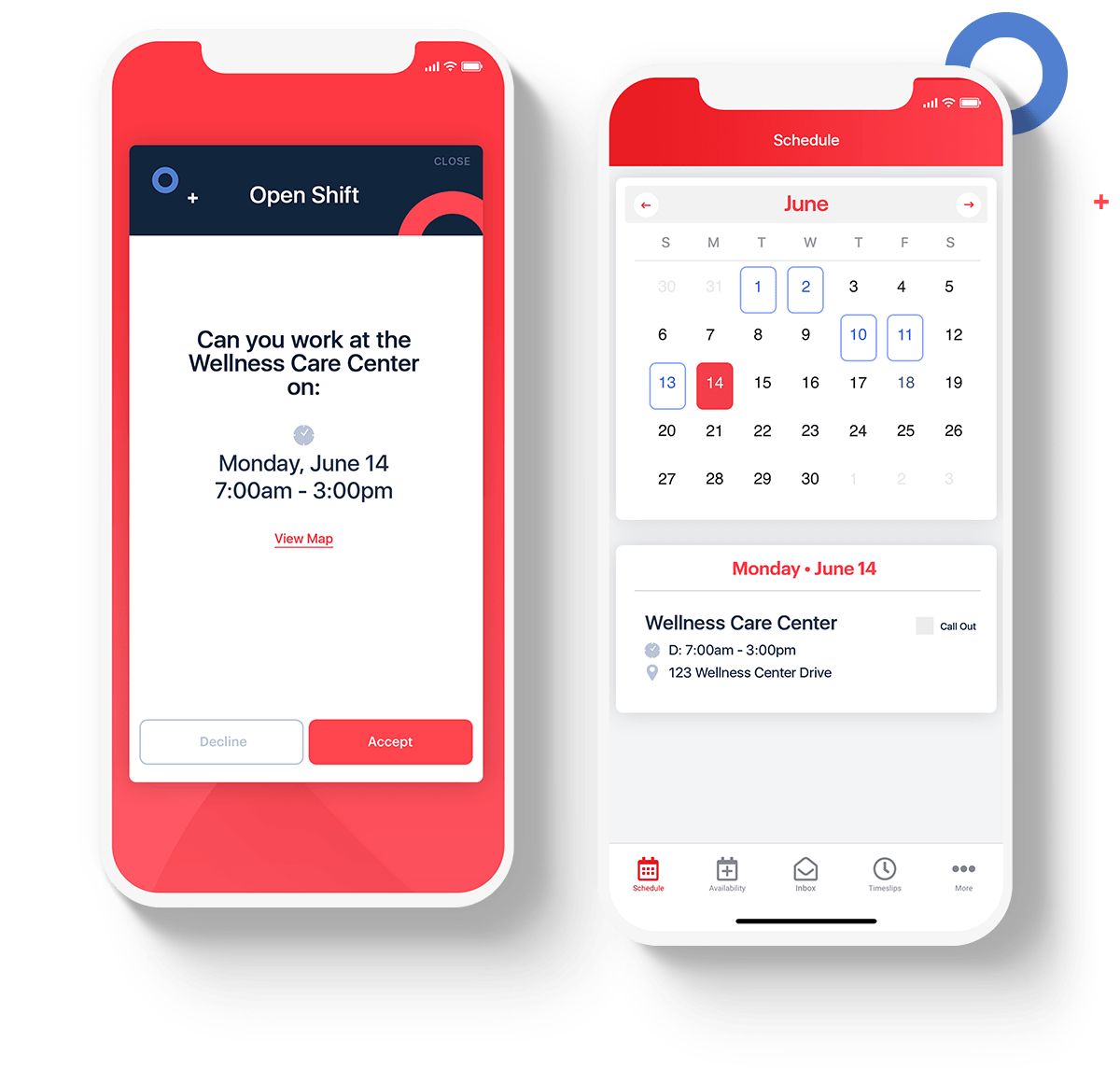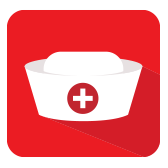 Manage all your credentials in one place.
Easily access and stay up-to-date on your clinical documents.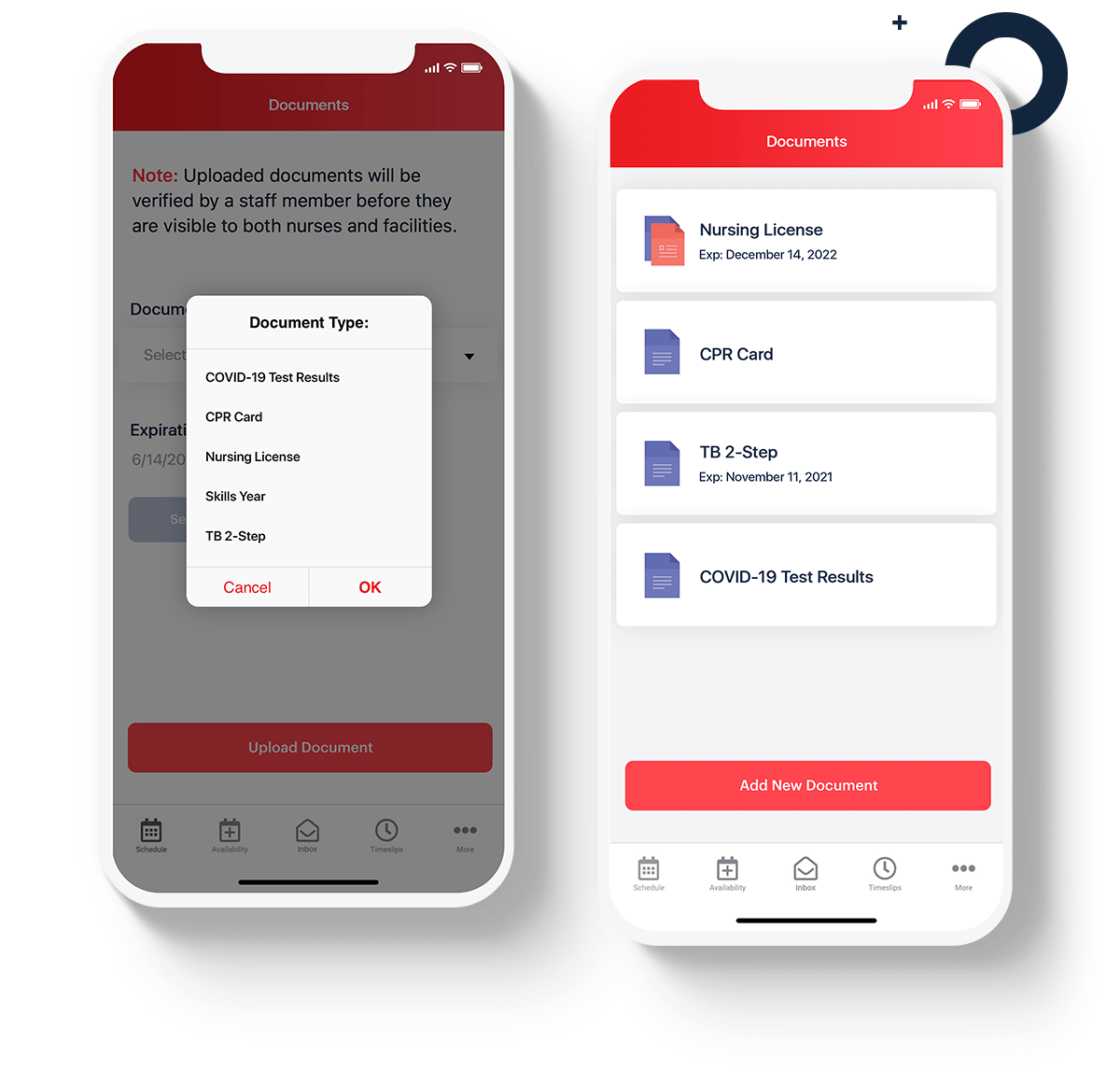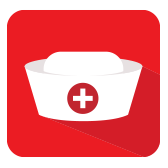 Why wait for payday? Get paid daily!
Complete your shift and get paid daily.
365 days a year.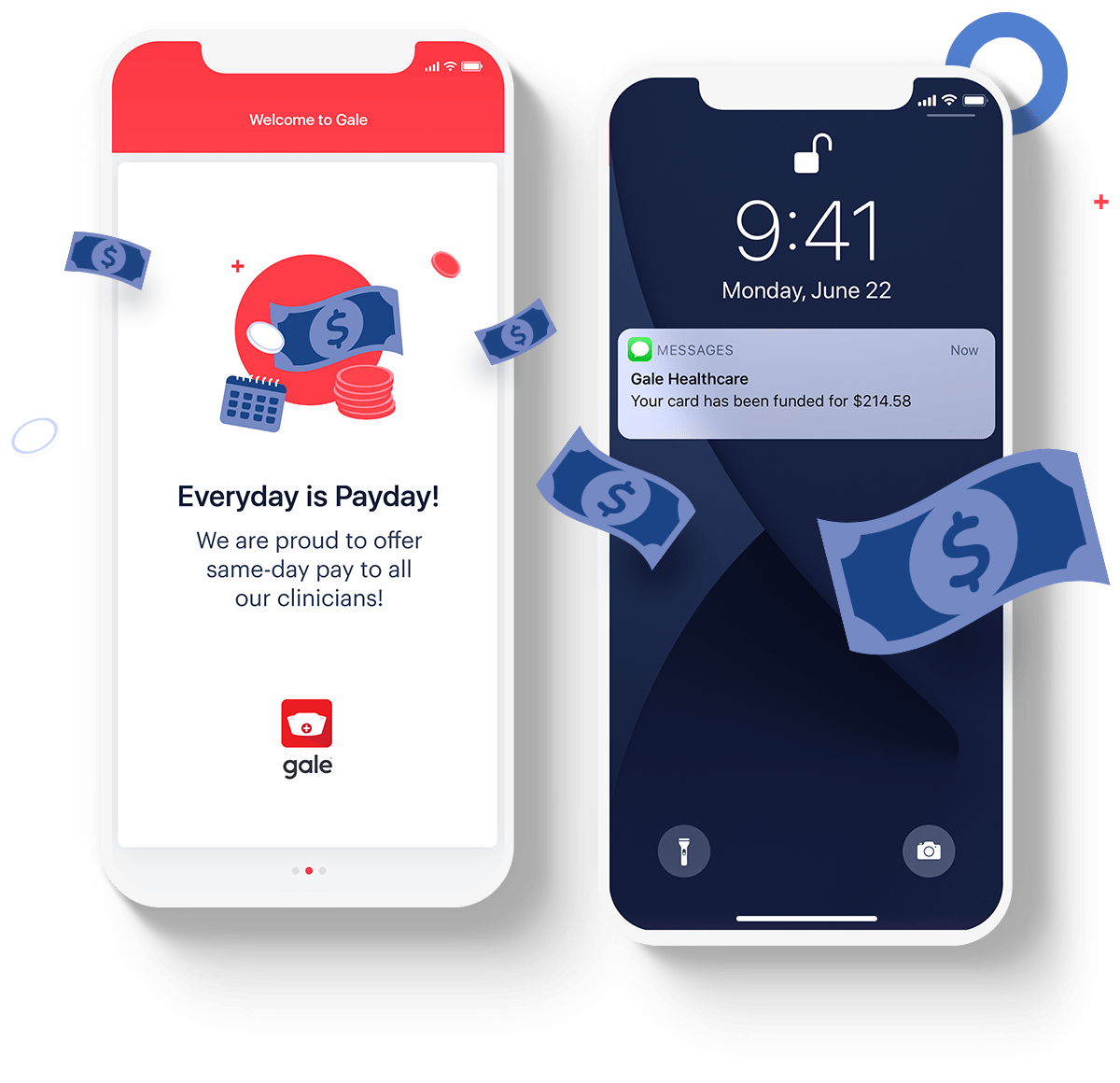 indicator
Zoom on the map to see where Gale is in your area
Work for Gale
If you're a nurse who wants more control of your career, we want you at Gale. We're hiring in the following states. Click below for more information.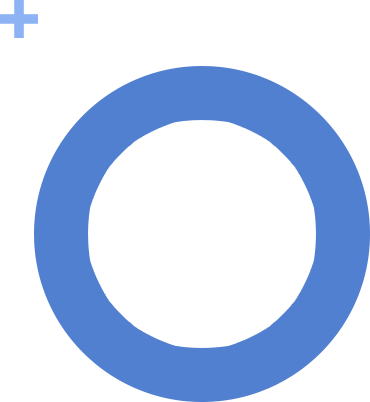 Gale Cares for You, Before and After the Shift
When you join the Gale Family, you'll gain more than just control over your career. As a W-2 employee with Gale, nurses and nurse aides enjoy benefits that include same-day pay, can earn overtime and bonus' and medical insurance that features:
$0 Copays
$0 Unlimited Virtual Care/Telemedicine
Bilingual 24-Hour Concierge Advocate
$0 Unlimited Emotional/Mental Health Telecounseling
6-Tier RX benefits
Low Deductible & Max Out-of-Pockets Limits
Enhanced benefits packages are also available, including:
HealthDentalVisionDisabilityLife Insurance (Term and Permanent)Accident PlanCritical IllnessHospital GAP Plans