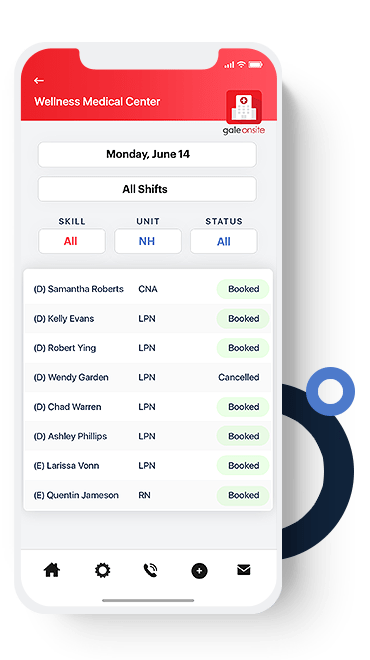 On-Demand Shift Coverage
Fill open shifts in seconds.
If you're a facility manager, Gale gives you the ability to quickly fill open shifts. By connecting your open shift needs to our large network of available nurses and caregivers in your area, you save time, money and stress. The Gale App fills open shifts within seconds - providing consistent staff coverage, improving overall efficiency and helping to ensure no person goes without care at your facility.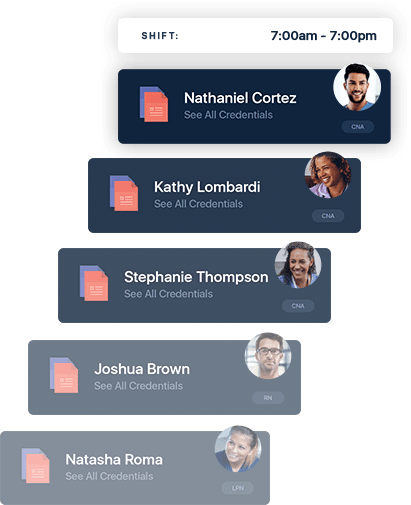 Easily access nursing credentials and documents
Staying compliant has never been this easy.
We know managing nursing credentials can be a time-consuming part of the job. That's why Gale does the hard work for you. We fully credential every nurse, store the credentials and documents in a secure digital library, and give your facility immediate access, via our app, to those records whenever you need them.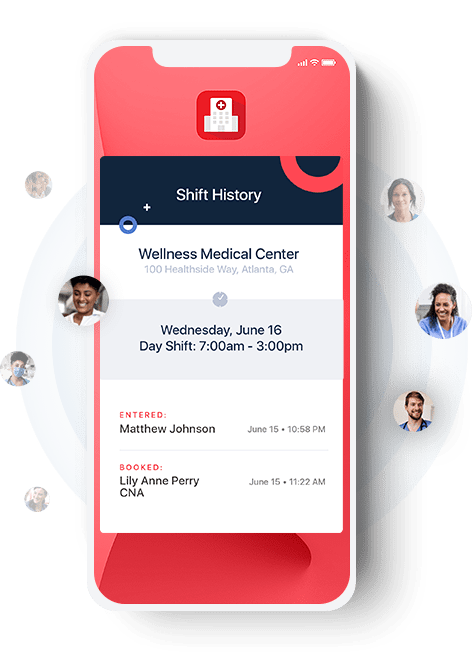 Save time and money through enhanced efficiency.
Choose the solution that works best for you.
Per Diem. Travel Contracts. Permanent Placements.
With our large national network, we can tailor a staffing solution that fits your needs. With Gale, we've got you covered.
Ready to connect to over 34900 nurses - and fill shifts in seconds?
Manage your staff and fill open shifts quickly and easily.
Real Stories. Remarkable Results.
With the Gale app, healthcare professionals get the solution they need to overcome traditional healthcare challenges. See what others are saying about their Gale experience!

Gale HealthCare Solutions - Acute Care Division has earned the Joint Commission's Gold Seal of approval.

To locate and verify a Certified HealthCare Organization and review quality reports, visit the Quality Check® website If you have any concerns about patient care or safety related to Gale HealthCare, please contact our Chief Nurse Executive at 909-579-2434.
If you feel that your concerns cannot be resolved, you may contact the Joint Commission's Office of Quality Monitoring to report any concerns or register complaints by either calling 800-994-6610 or by sending an e-mail message to complaint@jointcommission.org.