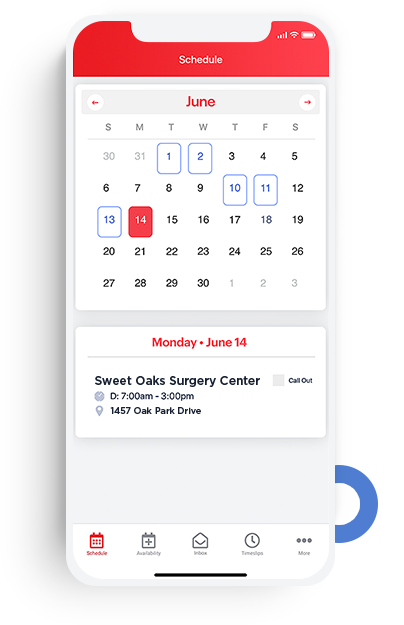 01 / Gale puts clinicians in control.
Join Our Growing ASC Team
Are you looking for flexible clinical jobs that pay daily? At Gale Healthcare, we understand the challenges of being a clinician, which is why we built the Gale App - to put you in control. Set your own schedule, choose when and where you want to work, and get paid daily after every shift. At Gale, our "Why" is simple: Because clinicians are working short-staffed and people are going without care. Help us ensure no person goes without care.
If you're interested in joining our growing ASC clinical team, fill out the form below and a member of our team will contact you within 24 hours.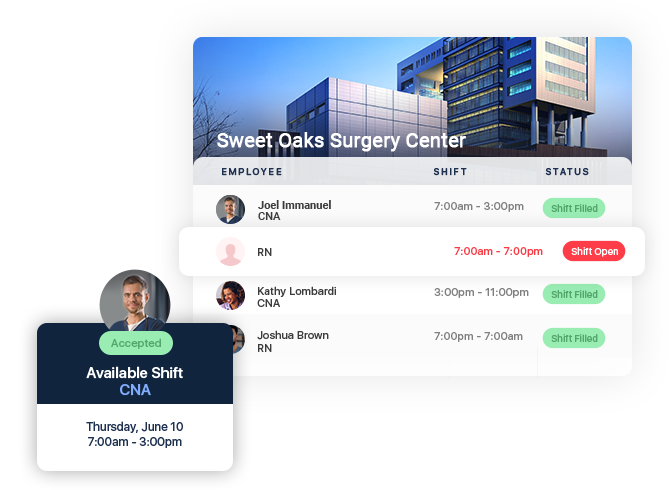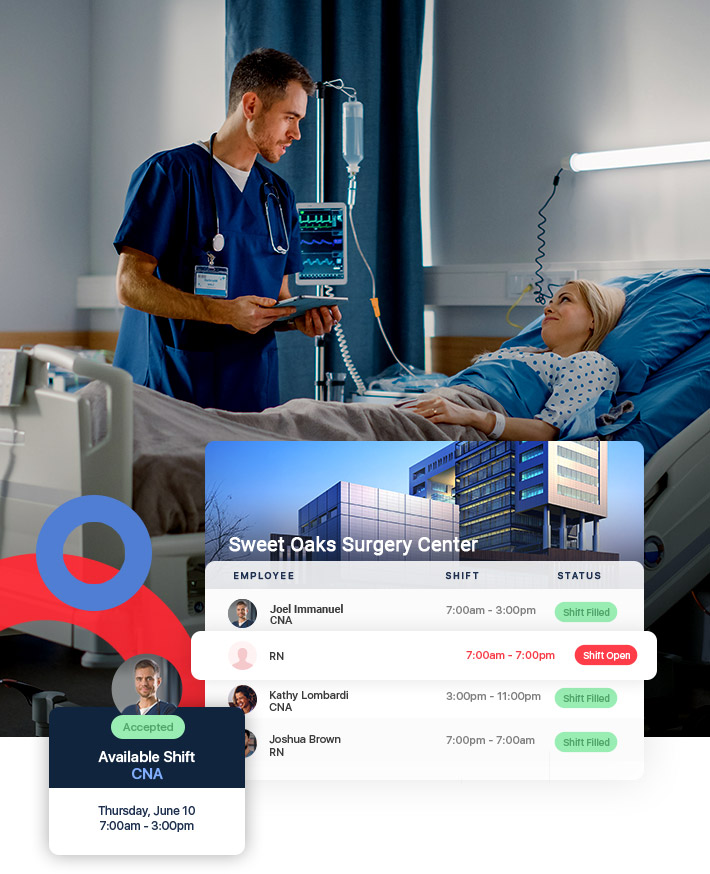 02 / Fill staffing gaps within minutes
The Staff You Need, When You Need It
With Gale, you don't have to wait days or weeks to find available clinicians. Thanks to our on-demand matching technology and dedicated client support team, you can quickly secure a qualified team of healthcare professionals - when you need them. Using the Gale App, you simply enter your shift needs and our system immediately shares your available shifts with our growing network of 32,000+ clinicians. You'll receive a notification the moment a clinician accepts the job opportunity to be notified of an ETA. You can also access any nursing credentials and documents as needed. Now, that's staffing made simple.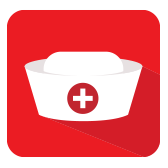 24/7 Support with Gale
Available whenever you need us.
Gale provides 24/7 customer support and we're here to ensure your experience with our technology and team is successful.